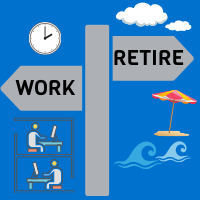 More CSU campuses are now offering an Early Exit Program (EEP) for eligible employees who choose to retire early. Each campus determines the terms of the program and negotiates with the CSUEU on a final agreement, which varies from campus to campus.
Humboldt State University (agreement posted here) was the first campus to offer an EEP in July; since then, eight more campuses have noticed the Union with their own EEP proposals: Sacramento; Monterey Bay; Cal Poly San Luis Obispo; Northridge; Channel Islands, Cal Poly Pomona; Dominguez Hills; and San Diego State.
Most campuses are offering a six-month severance package; Dominguez Hills is offering three months.
Severance packages range from $25,000 to $90,000 and are paid in 2 installments.  All campuses are requiring at minimum 1 year permanency (some campuses require more years) and that participants are CalPERS eligible. 
Cal Poly Pomona and Sacramento will not allow employees to participate in the program if the employee had previously submitted their "intent to retire" notification on or prior to the campuses' EEP notice or application date.
Separation dates range from October to January 2021.  Critical employees (critical or hard-to-fill positions) separation dates range from December 2020 to June 2021.