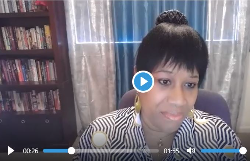 When Fresno State announced plans to lay off 27 CSUEU positions last fall, union members came quickly together to propose counter-measures.
"We were able to save 19 positions," said Lynnette Brown, CSUEU Fresno Chapter President. "These are people's livelihoods and careers. There [are] ways to save jobs."
View the interview with ABC30.
Statewide, the CSU had issued a total of 335 layoff notices. Through union negotiations, which included reassignments and the use of the Early Exit Program, we were able to reduce the number of layoffs to 125 - with no more expected this year.