Click here if you are having trouble viewing this message.
   eNews | 3.18.2021
Union and CSU Form Working Group on Salary Structure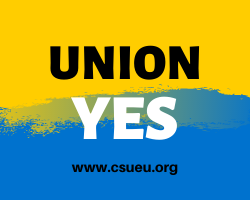 We are making progress in our campaign to repair the CSU's broken salary system. CSU and CSUEU now have a Working Group on Salary Structure to review compensation issues such as lack of steps for Support Staff.
Members of the Working Group, comprising University administrators and CSUEU leaders, had their first meeting this week. Read our letter to the CSU sent in February calling on the need for real salary reform in which we invoked language from our 2017-2020 Collective Bargaining Agreement that provides for the creation of the Working Group.
"We will work diligently with the committee to explore ways to finally fix the salary system that has been so unfair to Support Staff," said CSUEU President Catherine Hutchinson. "As I wrote in my letter to the CSU, the need for salary reform is urgent."
Sen. Leyva's Steps Bill Passes Senate Education Committee 
The Senate Education Committee passed SB 566, a bill that will restore 5% salary steps for 20,000 California State University support staff.
State Sen. Connie Leyva (D-Chino), author of the bill, addressed the Committee on March 10, noting that the CSU is "the only state agency to eliminate salary steps for support staff and is currently the only state agency that does not provide salary steps. As a result, staff have not been able to progress in an equitable manner compared to their counterparts."
Sen. Leyva shared that new hires, on average, earn about $780 per month more than their peers who do the exact same jobs.
"This marginalization isn't only unfair, it's demoralizing for the hardworking employees that keep our CSU system functioning," said Sen. Leyva.
Chancellor Meets With Union Leaders at
CSU Los Angeles
CSU Chancellor Joseph Castro met via video with union leaders from CSU Los Angeles on Tuesday, March 15, providing the first opportunity for employees to pose questions and share concerns since he first came on board in January.
Representing CSUEU was Chapter President Kim Neal; leaders from CFA, APC and the Teamsters also participated in the 30-minute session. Topics discussed included: layoffs; Covid-related paid time off; personal protective equipment for staff; classroom cleaning protocols; In-Range Progression; and Black Lives Matter and the importance of diversifying student population.
Responding to a question from Kim about the recently introduced Steps Bill SB 566, the Chancellor said he met with State Senator Leyva (author of the bill) a few weeks ago and told the Senator that the CSU would work with CSUEU to find a solution to pay inequity. He also said the University is aware IRPs are not working and that we have to respect the bargaining process between labor and management and find a solution there. 
"We appreciate Chancellor Castro's offer to meet with us to hear our concerns. I found Chancellor Castro to be very approachable and knowledgeable about what staff have been dealing with - not only in regards to the great losses recently caused by the pandemic and challenges we currently face working on campus or at home, but also in our ongoing endeavor to regain salary steps. I am hopeful that Chancellor Castro's leadership will encourage meaningful policies that support staff, which will in turn enable us to better support the students and faculty." 
- Kim Neal, CSU Los Angeles, CSUEU Chapter President
Know Your Employee Privacy Rights When It Comes to Vaccination Inquiries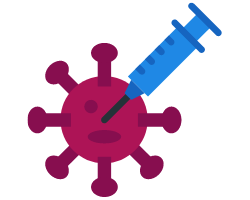 Have you been in a Zoom session and someone asks for a show of hands of who have gotten their vaccinations? That is a big No-No. You are not obligated to respond and you definitely do not want to be the inquisitor.
Whether or not you are able to receive the COVID-19 vaccine is nobody's business except your own. There have been reports of individuals being asked on this topic by both supervisors and managers and it needs to stop immediately. This is protected medical information and discrimination based upon vaccination status is a violation of the law (including Confidentiality of Medical Information Act (CMIA), Americans with Disabilities Act of 1990 (ADA) and Health Insurance Portability and Accountability Act (HIPAA)).
If you are questioned about your vaccination status by your MPP or Supervisor, you might simply say: "I appreciate your concern regarding my health; however, I am choosing not to share personal medical information with you."
If there is a business necessity for the question, you should consult with your union Labor Representative.
Sonoma State Offers Early Exit Program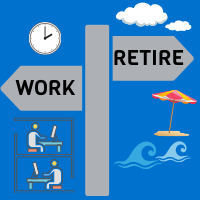 Some 100 CSUEU-represented employees at Sonoma State University are eligible to take an early retirement with six months of salary, according to a settlement the Union negotiated with the University.
CSU campuses started offering the Early Exit Program (EEP) in 2020 as a budget-cutting option. It is intended to encourage eligible employees to voluntarily separate through a severance package, based on an employee's monthly based salary.
EEP is not offered systemwide and program conditions vary from campus to campus.
CSUEU members successfully advocated for the inclusion of culinary service employees who received lay-off notices effective last November and are now in temporary appointments elsewhere on campus.
"We are satisfied with the outcome of the Early Exit Program Meet and Confer. We were successful in achieving equity for our represented employees who received lay-off notices last fall but have since been working in temporary appointments by getting them to be included in the program, as well as in having Spanish translation assistance offered to those who are interested in participating."
- Gina Voight, Sonoma State University, CSUEU Chapter President.
CSUEU | 120 K Street, 2nd Floor, Sacramento, CA 95814