Click here if you are having trouble viewing this message.
   eNews | 7.1.2021 

CA Budget Includes $2 Million to Study CSU Salary Structure 
As a result of CSUEU advocacy to improve the salaries of CSU support staff, the Legislature and Gov. Gavin Newsom have agreed to add $2 million to the CSU state budget to hire an independent research firm to evaluate the current support staff salary structure. 
The comprehensive study will look at issues relating to salary inversion and provide recommended actions including but not limited to a salary steps model. The study's findings will be reported to the Legislature by April 30, 2022, prior to the state adopting its 2022-23 state budget. The legislative intent is that CSU would incorporate the on-going costs recommended by the study into its 2022 state budget request. >> Full Article
REMINDER: Bargaining Survey 
Deadline to Submit - 5 p.m. Monday, July 5
Contract negotiations over salary, benefits and working conditions start next year and your feedback will help our Bargaining Team focus on the most critical issues that impact you.  
As an incentive, CSUEU chapters that meet their survey response goals will be entered into a drawing for $1200 for use at chapter's discretion. Plus, 24 individuals who take the survey (who provide their demographic information) will be randomly selected to win a $50 gift card.
Survey in English: www.csueu.org/BargainingSurveyEnglish
Survey in Spanish: www.csueu.org/BargainingSurveySpanish
Deadline to submit the survey is 5 p.m., Monday, July 5.
Union Endorses Jose Luis Pacheco for CalPERS Board
The CSUEU Board of Directors voted to endorse Jose Luis Pacheco for the CalPERS Board of Administration. As president of the California School Employees Association, Jose Luis has demonstrated "uncompromising commitment to worker rights, working conditions, pay equity and retirement security," according to the CSUEU statement of endorsement.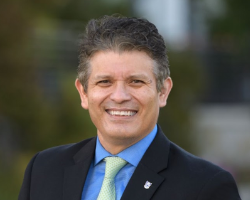 Jose Luis is the son of California farmworkers, a second generation union member, IT professional, and president of his local union who has fought to protect the benefits of his union members at the bargaining table. 
As a board member of the Santa Clara County Federal Credit Union, Jose Luis is an experienced fiduciary officer who is trusted to protect nearly $1 billion in assets for 51,000 credit union members. Jose Luis has the experience, leadership, and work ethic we need at the CalPERS Board of Administration to safeguard the defined benefit pensions that we have earned. 
 
Visit https://www.pachecoforcalpers.com/ to learn more.
CSUEU Statewide Leaders Elected to
2021-24 Term
Union elections concluded on Friday, June 25, and all statewide positions, with a few exceptions, are now filled. Visit https://www.csueu.org/elections for a complete listing of union leaders. 
Veteran Constituency Group Joins Diversity, Equity and Inclusion Committee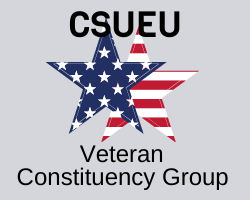 The CSUEU Veteran Constituency Group will foster unity and advocate on behalf of our veteran staff to increase the presence, visibility, and advocacy of CSUEU veterans. They will provide support, research, advocacy, and feedback to the organization and standing committees on issues of importance to their constituencies. 
If you are interested in leading or joining this group, please reach out to Catherine Hutchinson, CSUEU President, at: chutchinson@csueu.org.
CSUEU created the Diversity, Equity and Inclusion Committee last year to better support and advocate for all members. 
New Ad Hoc Committee Formed to Process Financial Donations
The ad hoc Foundation Committee has been formed to deal with the issue of current members and retired members wanting to donate financially to CSUEU. The duties of the committee will be to work with our attorney, Patricia Davis, Weinberg, Rogers & Rosenfeld to establish a foundation for solely charitable purposes. Other duties will also include deciding board structure, mission statement, minimum size, bylaws, and essential governance policies/guidelines.

Appointment Process:
The Foundation Committee shall be appointed immediately by the President. The President shall choose members that reflect the diversity of the CSUEU bargaining units and geography. Members that are chosen who are serving on more than one committee will be authorized by the President to serve.

Duration:
The Foundation Committee shall run from July 2021 to July 2022 at which time it will be decided if the committee is still necessary to carry out the business of CSUEU.
Get Union News Fast and Easy!

This past challenging year, CSUEU members have counted on the Union to deliver reliable and relevant news impacting working conditions and employee rights. Make sure your email addresses and mobile phone numbers are current and be sure to click SUBSCRIBE.
CSUEU | 120 K Street, 2nd Floor, Sacramento, CA 95814